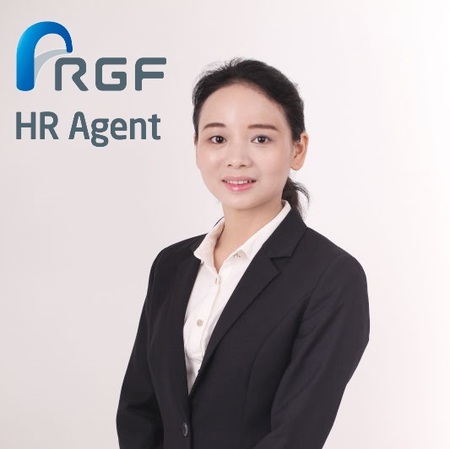 Yu E Xiang is Director of South China at RGF HR Agent. She persisted through a challenging start to her career to prove that being resilient and focusing on people is the key to success.
What's your story with RGF HR Agent?
Six years ago I was secretary to a Japanese company, but wanted a career change. I turned to RGF to help with my job search, and was offered a role working for RGF, instead. I started out as a researcher, and was promoted as Manager to Guangzhou office in 2012. Three years later I became the Director of RGF South China.
What do you remember most about that time?
During my first few months I felt invincible. I was performing really well, so didn't heed my manager's warnings that at some point I may find the role difficult. Then it happened; there was a period of three months where my commission record was nearly zero – deadly for a sales person! I was under a lot of pressure at that point.
How did it improve?
I needed to prove that I was capable, and took up the offer of my manager of a two year contact. He believed in me and my process of patiently establishing client relationships, exploring new candidates, and taking the time to learn about different industries. I shifted my focus to quality rather than quantity, which is very important in this business, and my dedication paid off.
Why did quality matter over sales figures?
If one focuses purely on sales figures, it's devastating to the business because it's a business about people, about their prospects and personal growth; about their lives. It's not a one-off trade of physical goods. It's critical to keep that in mind.
What does a researcher do on a typical day?
In the morning meet to go through all our research cases, and inform consultants about vacancies. Researchers will normally track records and arrange interviews or visits to clients in the afternoon. By doing so, we can explore new clients, and learn more about the company, as well as the role on offer.
What makes someone successful in recruitment?
Resistance and conscientiousness. Also a genuine interest in people is advantageous.