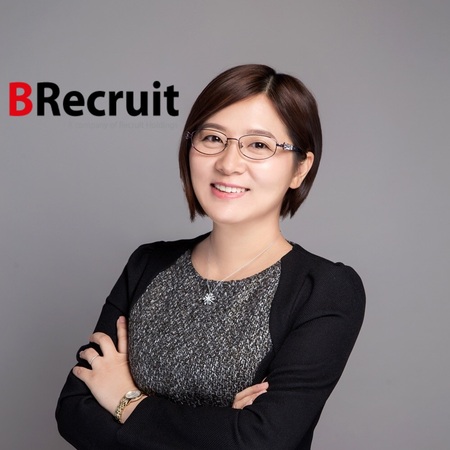 Angela Yuan is Director at BRecruit, who's in charge of Dalian office and Chengdu office. Growing a team, backed by experience and passion, Angela is setting up BRecruit for an exciting future.
What's your background?
I'd been in recruitment for 10 years and I was looking for a global company that used a scientific management system. I discovered BRecruit and their values of caring for people and personal development matched mine, so I joined them.
What was your new team like?
When I started there were only a few recent graduates in our office. At that point, I set us a challenge to grow to a team of at least 20. Within a year we'd reached that goal, with sales over 200m RMB.
What makes a great recruitment consultant?
While personality helps you stand out, persistence determines whether your career will be a success. Reliability, trustworthiness and integrity are also critical, as the choices we make can have a profound effect on our clients' and candidates' futures.
What's your proudest achievement?
As a leader, it's my responsibility to equip my team with the skills and ability to grow into a successful and respected professional. I noticed that for younger employees, the sense of personal achievement helps their productivity, and that they're eager to be noticed and appreciated. In order to cater to their strengths I established a unique mentoring culture. It's resulted in a confident, competent and motivated team, able to supervise new employees and help them grow.
Describe your typical day?
I start on my emails from 8:30 and then plan a daily agenda. In the morning I will check KPI reports, and on that basis I'll hold meetings. After catching up with my team, I'll move on with business management matters, such as business development on client side and business planning.
What keeps you going?
On one hand, it's the sense of achievement that pushes me forward. Our team drives me to innovate and adapt nonstop. It's also the industry recognition, through business collaboration and industry awards.
Overall, though, it's the support I get from the whole organisation. BRecruit success is reflected in my personal life, and I take pride in its great achievement because I know many people in my private circle are looking up to me.
What do you think the recruitment industry will look like in the next 10 years?
In the Chinese and Indonesian markets, I see that digital-based businesses are changing the game. The challenge lies in delivering local recruitment knowledge to our clients, while continuing to grow our. Only when corporates, be them MNCs or privately-owned, and us are on the same page can we operate business more efficiently, more successfully.